Ledwell Sweet Louise 'Wiske' (22/06/1998 - 12/11/2012)
Monday evening, the 12th of November, at 18:00, we hat to let go our Wiske peacefully. She was totaly at her end, couldn't keep her food in and she refused also to eat. All muscles from both her back leggs were completaly gone and she tlet us understand that it hat been enough.
Wiske became 14 years 4 monds and 20 days. And yet it seems like yesterday that we went to England to get her …
She has given us all we expected form her and so much more, especialy her unconditional loyalty. For her it will be the occasion to meeting again her friends Tobias and Uzo, in dogs paradise, but we miss her terribly.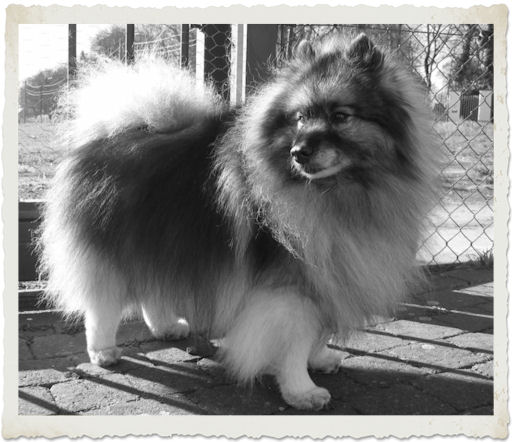 Rest in peace, my sweet little girl.
On Friday evening the 16th of November at 18:00 Wiskes' ashes returned to our home. She is now stands upon the cabinet between Tobias and Uzo from were she is watching over us and her fury familie.

Thanks to all for your kind words of comfort.
My English lady will live forever in my heart.